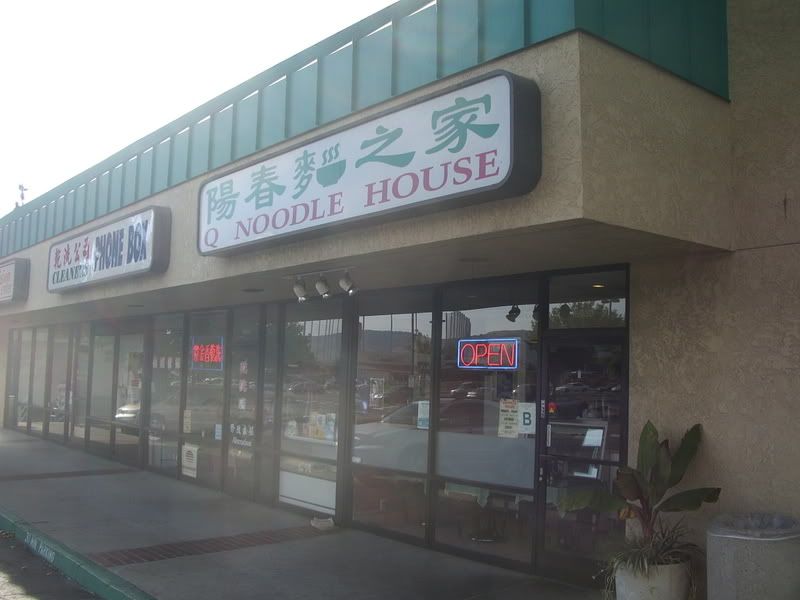 I've been on a dandan noodle obsession lately. It's awful. I cannot go through a single week with at least one bowl of that stuff. I've sampled three restaurants in Rowland Heights in the past few weeks though forgot (where have I misplaced my brain?!) my camera on the first two visits. But you'll be happy to know that I remembered tonight – hooray!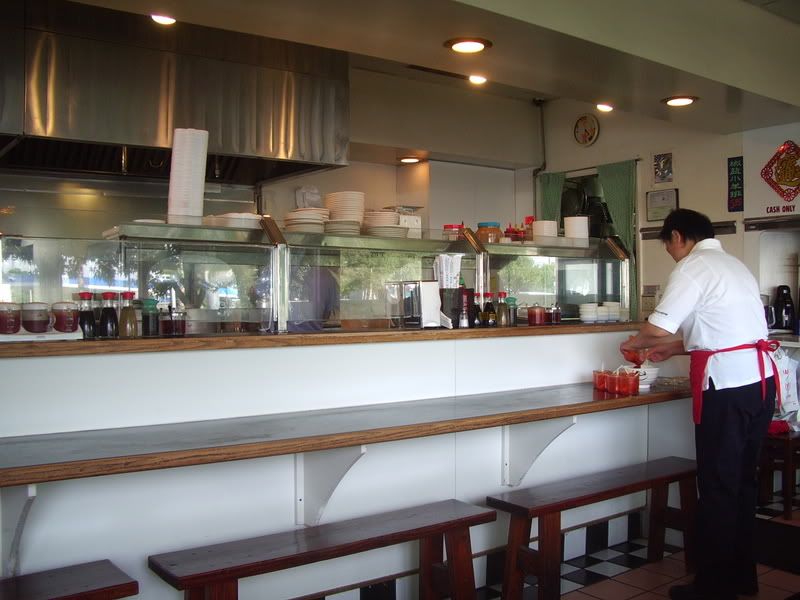 I do most of my Asian food outings with Fan, a close college friend from China. She craves the food she was raised on, and I…well, I just like to eat. And crave. Everything. Even if I've never had it before. We stopped into Q Noodles around 4pm on Thursday, to celebrate the happy announcement that our Advanced Accounting class was cancelled for the day :) It's a small clean place, seating around 12 or so customers. The menu, as the name implies, focuses on noodles. But I already knew what I wanted. Dandan mein.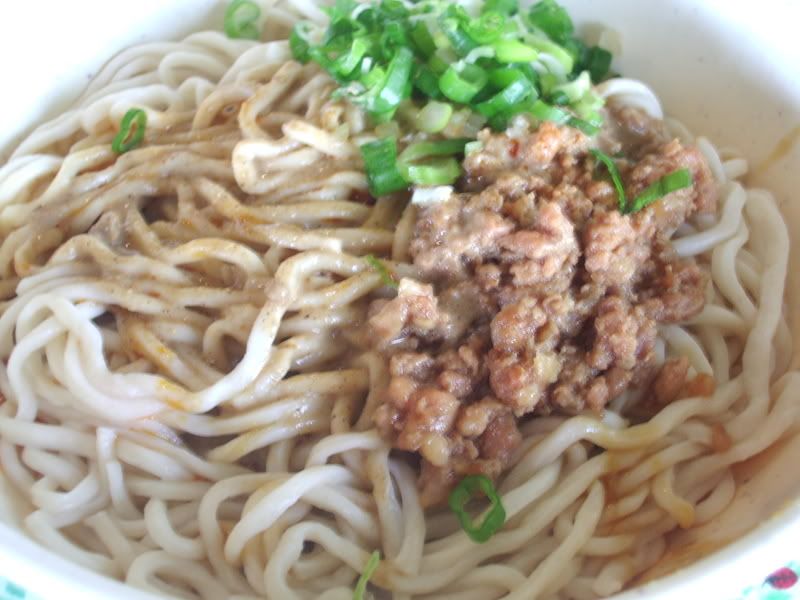 I honestly think these noodles were made for me…or maybe they're made for everyone. But everyone needs to try it. At least once! I have no idea why I'm so obsessive over them, but come the beginning of the week all I can think about is how I'm going to get my dandan mein fix for the week. It's like crack, only more fatty and artery clogging and delicious. And cheaper. Priced at $3.65, this bowl was pure bliss. Hot boiled noodles – soft, the way I like them. At the bottom of the bowl rests a thick peanut butter based mixture with peppercorns, garlic, vinegar, brown sugar, shoyu, and sesame oil. The noodles were layered right on top followed by seasoned ground pork and green onions. Oooh, just mix it all together (note: this is a pre-mix picture, so you have to order it yourself to experience the visual joy as well), watch the steam rise and dig it. It's pure bliss I'm telling you. And I wouldn't lie. Not about food at least. The savory spicy thick sauce clings tightly onto the noodles, dragging up sweet bits of pork. Amazing. This was perhaps the second best of the three I've had so far, with the best from Manie's Restaurant (read Kirk's revieww on Manie's) in the Hong Kong Plaza and the worst at a nearby food court next to the SF Supermarket. What's it about spicy peanut butter and noodles? Craaaazy, I tell you. In fact, I'm craving another bowl now!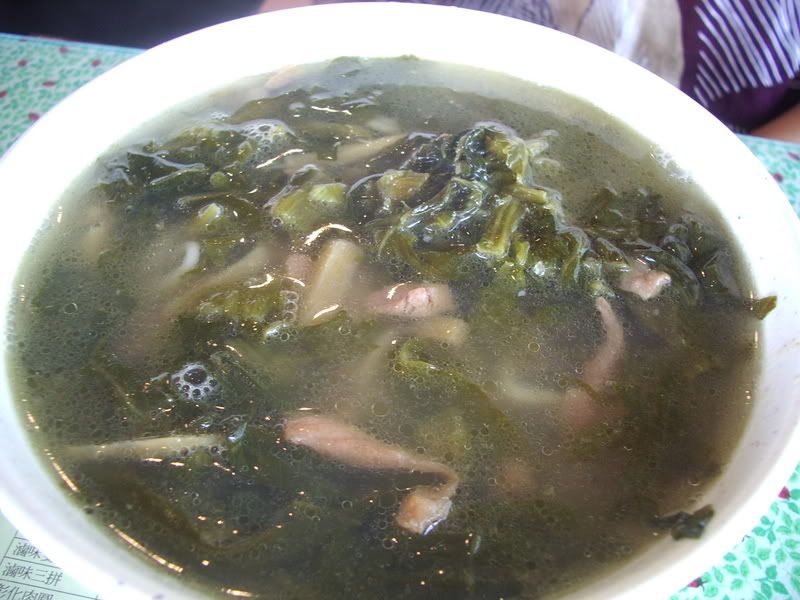 Fan's a pickled vegetable fan and one of her favorite dishes back home is the stewed lamb and pickled vegetable noodle soup. Unfortunately, Q Noodle doesn't have lamb on the menu, but she was rather content with the Pork and Pickled Vegetable noodle soup. It was made with the same yellow noodles, and a shower of boiled pork, and what else, pickled vegetables. I like how the veggies, slightly sour and tart, give such a distinctive flavor and bite to the dish. It like: noodle, soup, meat, noodle, soup, meat, noodle…so…wait! Veggie! Tart veggie! Like that kind of surprise. :) The soup was cheap stuff, not at all flavorful aside from being very salty. But I was in such heaven with the dandan mien that it was hard to focus on much else. We finished our meal with durian smoothies at a drink stand inside the SF Supermarket, where I also bought a mini green tea mooncake. Mmm, don't forget, October 6th – Mooncake day!
Q Noodle House
18930 Gale Avenue
Rowland Heights, CA 91748
(626) 810-5108